WIB Jan18
FSB Women in Business
Your opportunity to Network, develop and grow your business through our national network of events
The cost is £15 (inclusive VAT), payable in advance.
All welcome so why not bring a friend/colleague, everyone is welcome to attend this event.
Join fellow business owners and entrepreneurs over tea, coffee and pastries in a friendly, informal environment at The Beacon, Royal Tunbridge Wells.

Programme
10am Arrival & Networking
10:30am Welcome
10:45am Guest Speaker – Sue Nelson Founder and Director of Breakthrough Funding
11:30am Networking
12 noon Thanks and close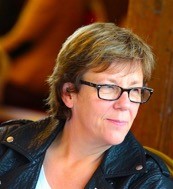 Guest speaker Sue Nelson, Founder and Director of Breakthrough Funding, on how your business can gain additional funding if you're an innovator of new a product or of new processes. Should you qualify, you'll receive R&D Tax Relief from the Government via HMRC. Join us to hear all about it.
In addition, FSB representatives will be on hand to talk to you about ensuring you get the most from your FSB membershipand of course time to mingle and circulate with your promotional literature and those all-important business cards!
Details on joining #FSBConnect will also be available at the event, which is completely free.
For general enquiries regarding the event please contact Sarah Lilly (07976 434519)
Follow @FSBKentandMedway for regular information to support your business.